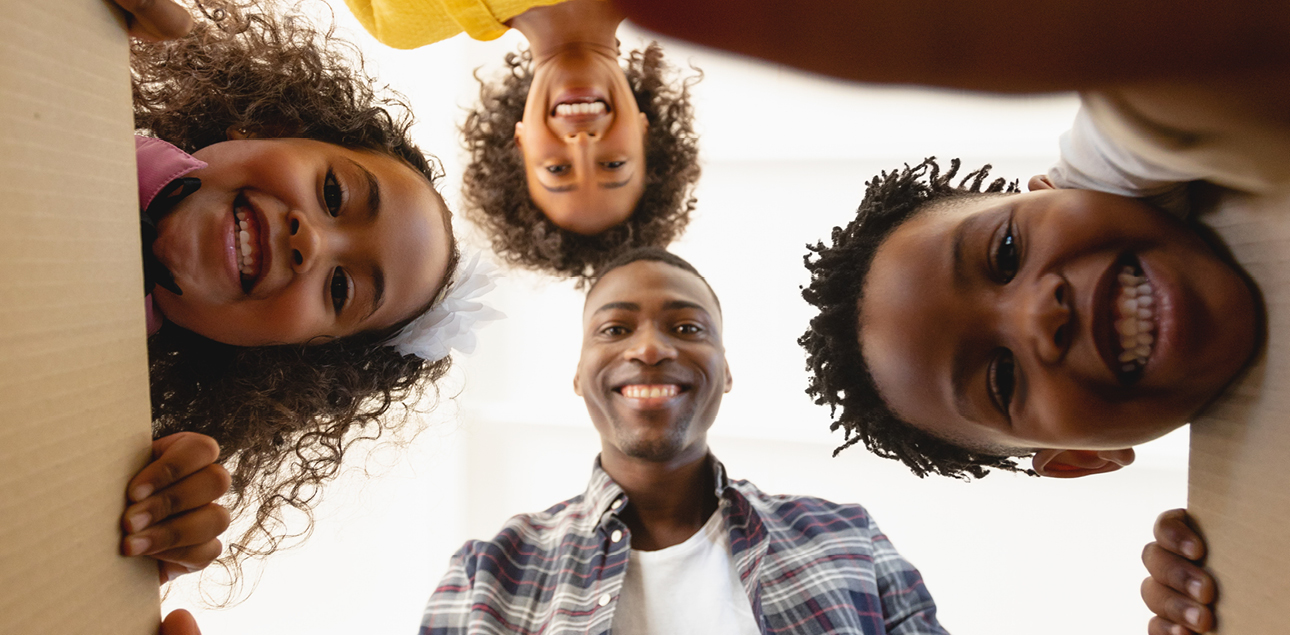 KENYA ORIENT LIFE ASSURANCE RECEIVES REGULATOR NOD TO HANDLE NSSF CONTRIBUTIONS
Kenya Orient Life Assurance Limited has received approval by the Retirement Benefits Authority (RBA) to manage NSSF tier II contributions through the Kenya Orient Individual Pension Plan and Umbrella Pension Scheme.
This nod comes following the amendment of the NSSF Act No. 45 of 2013 where Tier I contributions from both the employee and the employer capped at KES. 720 go to NSSF while the rest of the contributions above KES. 720 up to a maximum of KES. 1,440 categorised as Tier II are now being managed by authorized private schemes.
"This milestone marks a significant step towards our continued commitment to providing comprehensive retirement solutions with great returns to our clients," said Kenya Orient Life Assurance Limited Principal Officer Jackson Muli
In 2022, Kenya Orient Life Assurance was rated as the best pension scheme following a declared interest rate of 11 per cent and a three-year average interest rate of 10.33 per cent.
"We are happy to be joining other industry players in helping eligible employers with the opt-out process for tier II contributions. This regulatory approval further solidifies our position as a reliable pension provider," he said.
Qualifying private pension schemes are issued with a reference scheme certificate by the RBA, which proves the scheme's compliance with RBA regulations.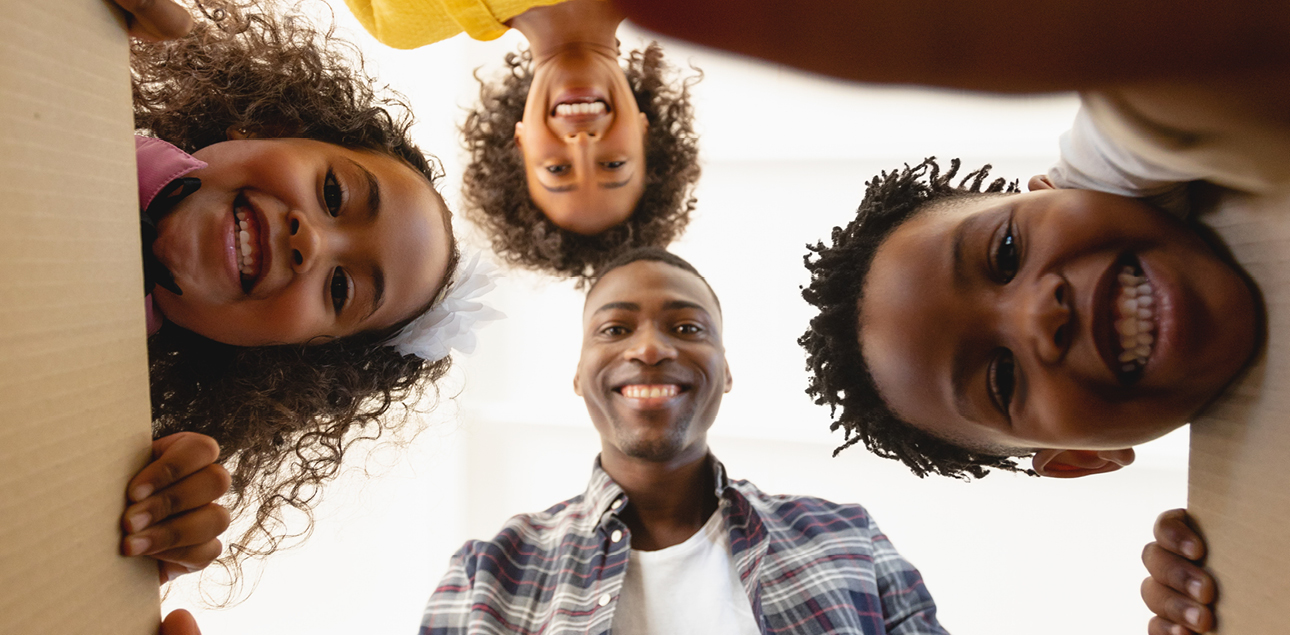 Factors to consider years before you retire
Retirement is a long process that is always planned years in advance. It requires forward thinking and making shrewd decisions that will eventually influence how you will retire. It is also important to remember that it is never too early to think about retirement and the earlier you plan, the better it is for your retirement future.
Below are some of the factors you should consider years before you retire;
Retirement needs
Retirement is very expensive. This is because you do not have an active source of income. When thinking about retirement, it is important to foresee what your needs will be in your retirement. The place where you will retire, your beneficiaries, your health and your expenses are all important as you plan for your retirement.
Employer's retirement plan
It is crucial that you find out if your employer has an employees' pension plan and if it covers you. You should also find out how it works and if you can complement it. It is also important to check if changing jobs will affect your pension and in which way.
If your employer does not offer a pension plan, you can take out an individual pension plan which will allow you to invest towards your retirement income by making regular payments during your working life. This will be a safety net for you in your future retirement.
Income
Your income will dictate what you will put towards your retirement. If you have a regular income, it is easy to come up with a retirement plan that allows for automated deductions from your account on a monthly basis. For seasonal or irregular income, you can choose a plan that is specific to your needs and at affordable rates. Your income not only allows you to save but also invest for your future financial security.
Investments
Investments, either long-term or short-term, play a vital role in your retirement. Investments are mainly acquired as a means of future financial planning. They act as cushioning to when income reduces or when it is not regular as is the case during retirement. Making smart investments can protect you financially during your retirement.
Retirement is tailored towards sustaining your post-retirement years. Thinking about it in advance and planning will go a long way into creating for you a safety net that will ensure that your standards of living remain the same as during your working life.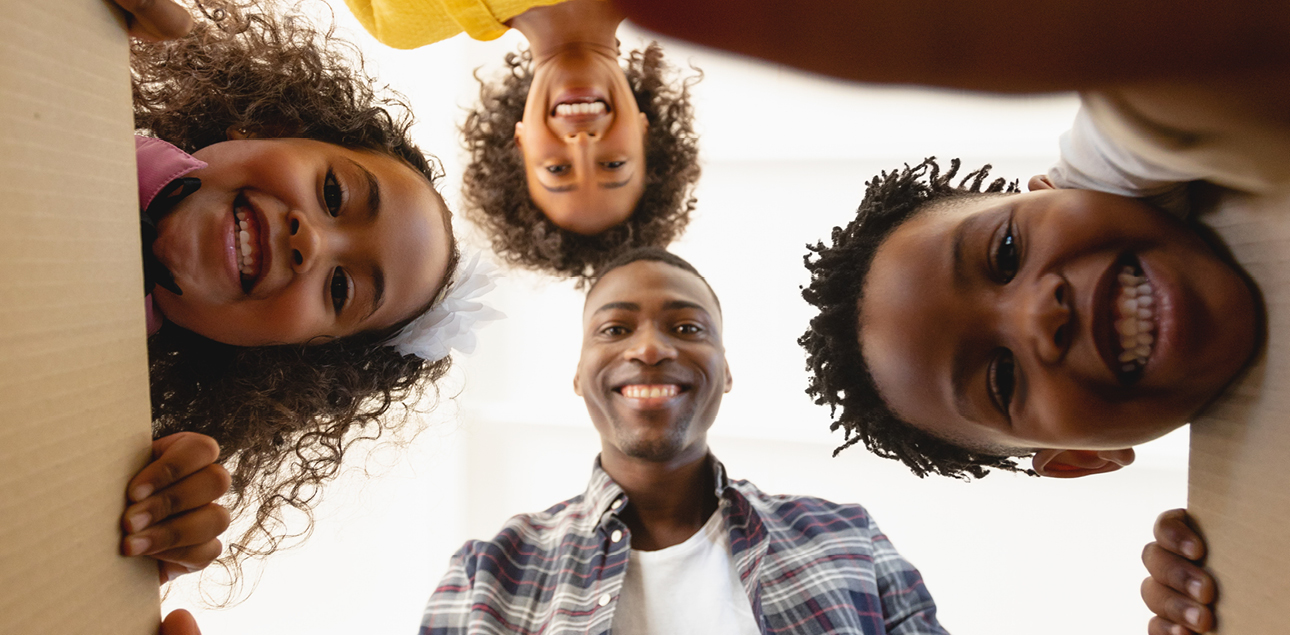 KENYA ORIENT LIFE ASSURANCE EMERGES AS WINNERS DURING THE 2022 AKI AWARDS
The Kenya Orient Life Assurance emerged as the first runners-up for the Group Life Best Loss Ratio award at the ever-vibrant Association of Kenya Insurers (AKI) Awards, for achieving a minimum loss ratio of 16.28 per cent in 2022.
The AKI Awards is an annual event that brings together the insurance industry to recognize top-performing insurance sales agents and companies. The Loss Ratio award categorised under the Life Insurance category acknowledges the proportion of earned premiums that is lost by an insurer as a result of compensated claims.
While receiving the award, the Principal Officer of Kenya Orient Life Assurance Jackson Muli, recognised that the success of the company was due to the enthusiasm of the staff behind the brand, who have consistently shown their dedication to providing their consumers with unwavering service.
"We could not have managed to take this award home if it were not for the great team at Kenya Orient Life Assurance who continue to prove their passion and commitment to providing our customers with top-tier services and solutions. We are deliberate in ensuring that we achieve our vision of providing unique and superior life insurance solutions in the continent," said Muli.
Last year during the AKI Awards, Kenya Orient Life Assurance Limited also won the 2021 'Pension Marketing Campaign of the Year' award. The award was given to acknowledge a successful social media marketing effort on the individual pension plan that was intended to increase demand for personal pension products.
We would like to thank all our customers for the continued support and for trusting us through this journey as your preferred life assurance provider. We are because you are and our success is yours.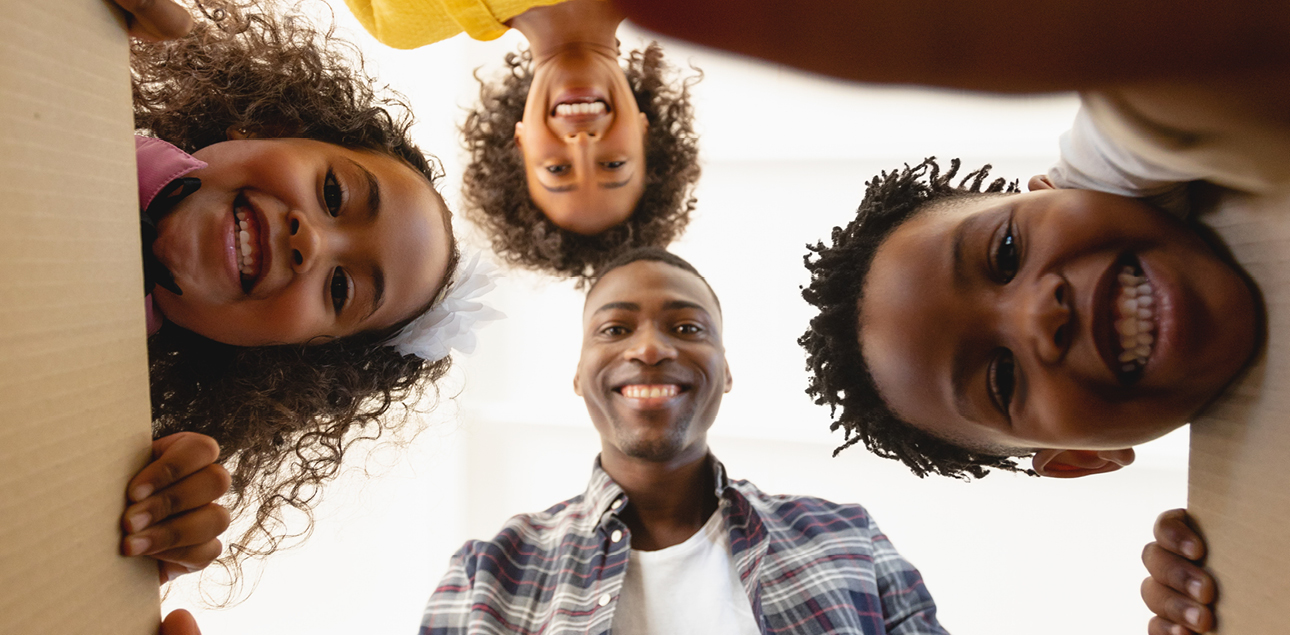 FACTORS TO CONSIDER WHEN PLANNING FOR RETIREMENT
Retirement is a long-term plan for everyone. Having a good retirement plan will help you continue earning an income even after retiring which will ensure that you live comfortably in your later years. A good retirement plan will also guide your savings and investment strategy during your working years. Kenya Orient Life Assurance offers a variety of plans that will help you in planning for your retirement but you first need to consider several factors that will shape your choice. Below are some of the key factors to consider when planning for your retirement:
Time
It is always good to know when you want to retire. Some professions have strict age restrictions on when one should retire. If you are self-employed, you can as well decide on the age that you wish to go on retirement. At Kenya Orient Life Assurance, we have an array of plans that cater to this factor. One of them is an Individual Pension Plan that is suitable for all ages. Depending on how old you are and the ideal age you wish to retire, you can choose and customize the best plan for you in order to achieve your retirement goals
Income
When planning for your retirement it is always good to look at your income and the kind of flexibility it can afford you. The Individual Pension Plan is tailored towards your income and it considers individuals who have seasonal income, contract employees as well as self-employed individuals. This plan offers you a flexible opportunity to save for long-term retirement income. In addition, this plan allows you to enjoy tax benefits on both the contributions and the returns on the scheme.
Expenses
Your expenses have a direct impact on how much you can allocate towards your retirement fund. Having a detailed account of your expenses will help you understand how you use your money, what you use your money on and if there is a way you can make an adjustment to save more. It is therefore advisable to start tracking your expenses and find out if you can allocate more towards your retirement.
Place of employment
Some companies organise retirement plans for their employees to help them prepare well for life upon retirement. This is given mainly as part of compensation package to employees. If your company does this, then you can be assured of financial security when the time comes for retirement. However, if your employer does not have an existing scheme already established or you would want to set up your own individual plan then the Individual Pension Plan is the way to go.
Alternatively, The Umbrella Pension Plan by Kenya Orient Life Assurance can be used by employers who wish to outsource the management of their pension funds or individuals who would like to take off the burden of having to set up and manage a pension scheme by pooling their resources together. With no hidden costs and registered with the Retirement Benefits Authority (RBA) and the Kenya Revenue Authority (KRA), the employers and employees can both benefit from all the incentives that come with this scheme.
Preparing for retirement does not have to be a hassle. Given the factors mentioned above, talk to Kenya Orient Life Assurance to secure your future. For more information on the array of products you can enjoy visit: https://orientlife.co.ke/Products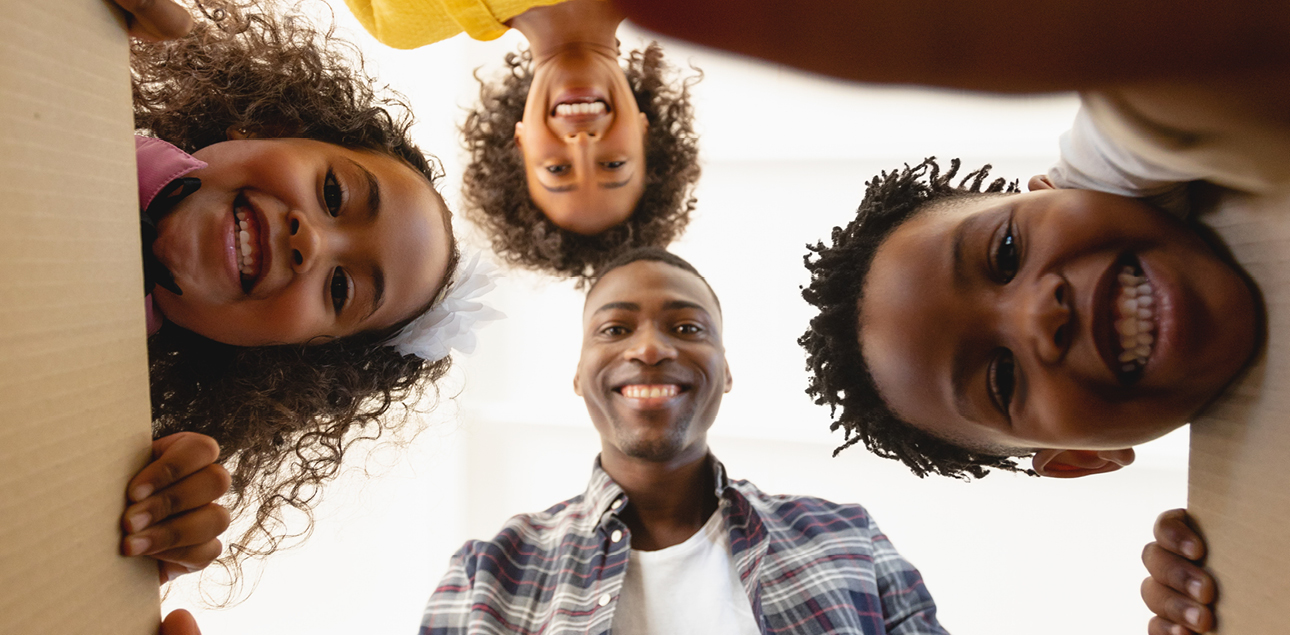 WHY YOU NEED A PERSONAL RETIREMENT PLAN NOW MORE THAN EVER
The process of planning for your retirement starts very early in life before your actual retirement takes place. It is advisable to consider investing for retirement as soon as you start earning an income because the sooner you start, the more you will have accumulated upon retirement. Proper planning will enable you to continue enjoying an income and a financially stable life years after retirement. It is therefore your responsibility to establish the best personal retirement plan that suits your needs.
Having a personal retirement plan is important because it provides you with a guide on how well to prepare for your retirement.
Here are some of the reasons why personal retirement plans are becoming a need:
Increase in informal jobs
According to the 2019 Economic Survey Report by the Kenya National Bureau of Statistics (KNBS), the informal sector accounts for about 83.6 per cent of the human capital in Kenya. The increase in informal jobs continues to be the main contributing factor to the low uptake of personal retirement plans, denying many a decent retirement while pushing the poverty index higher.
Most of the workers in the informal sector have for a long time not been taking retirement investment a priority. Recently, there has been an improvement in the pension sector, with providers, such as Kenya Orient Life Assurance coming up with products that are tailored to meet the needs of both individuals in the formal and informal sectors.
Rise of lifestyle diseases
There has been an increase in the rate of lifestyle diseases such as diabetes, cancer and high blood pressure among others. After retirement, there is a high likelihood of these diseases increasing with about 60 per cent of medical expenses being incurred. With the lack of a cure for such illnesses, they can only be managed and medication tends to be very expensive.
Pension schemes now have set up medical funds for members or employees to save for postretirement healthcare insurance to cater to medical expenses that are highly likely to occur.
This is why investing for your retirement with a personal retirement plan is important as it will help in taking care of your health expenses and you will not need to seek help from friends and family.
With a personal retirement plan, you are at peace knowing your medical bills are well taken care of when you retire.
Risk of bankruptcy
The number of people in debt currently is very high. It is important that you plan accordingly for your retirement with the little finances you have right now. This will make it easy to manage your lifestyle with your income while at the same time, taking care of your future upon retirement. You do not want your family to deal with financial liabilities when you are no longer working and have no source of income.
Rise in inflation
Inflation has soared in recent months, with consumer prices spiking. The slightest increase in inflation can significantly erode purchasing power in the long run and retirees experience inflation at higher rates than other consumers since they spend more of their money on services and products heavily impacted by inflation, such as healthcare, housing and food. If you start planning for your retirement now, you are guaranteed that your future is secured no matter how consumer prices spike.
In addition, it is good to note that the government has extended tax incentives for contributions to a registered pension scheme by exempting contributions up to a limit of Sh. 20,000 per month or 30 per cent of salary. It is therefore critical to save towards retirement despite the inflation rates given such tax exemptions.
Old age poverty
Imagine having to retire with no investment and having to rely on family and friends for your dayto-day upkeep. A survey conducted by the Central Bank of Kenya (CBK) in 2022 showed that about 89.4 per cent of Kenyan adults lack a pension scheme, setting the stage for a rise in old-age poverty and forced work. Having a personal retirement plan therefore will enable you to not only understand how to manage your finances but also secure your future and be free from old age poverty.
At Kenya Orient Life Assurance, we understand the importance of a well-planned retirement and thus, our Orient Personal retirement plan is tailored to meet all your needs. Reach out to us today and we will guide you on how best to take advantage of this product.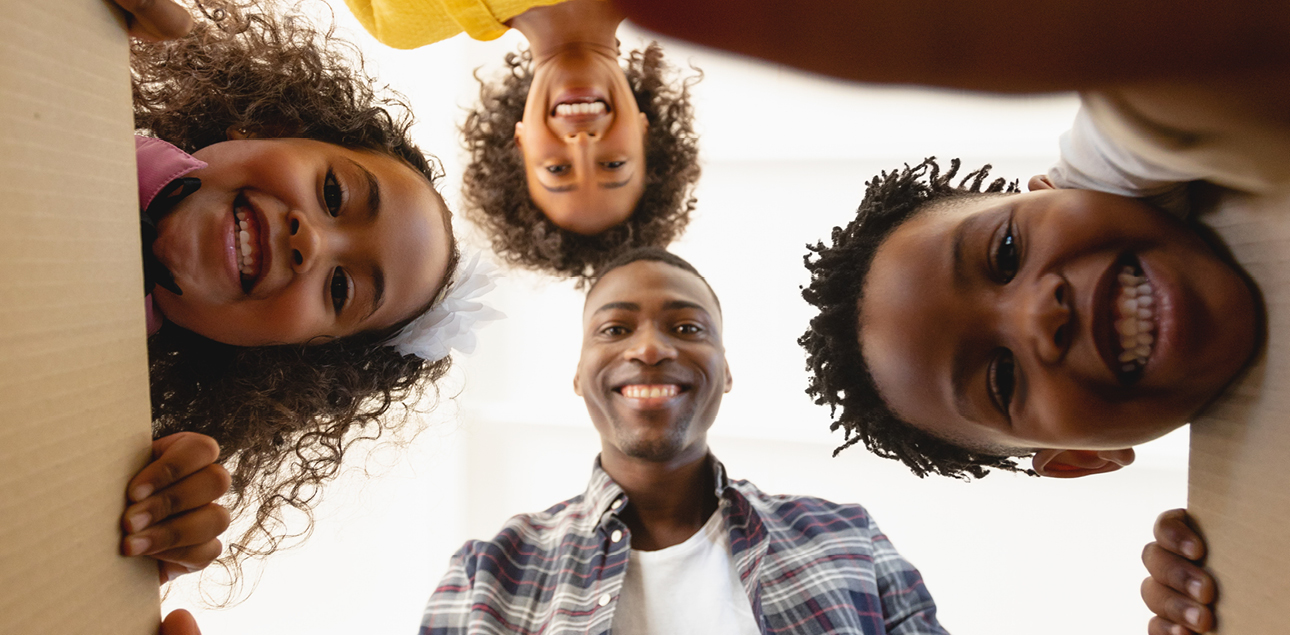 Factors to consider when taking an Umbrella Pension Plan
Small to medium size enterprises (SMEs) and employers who wish to outsource the management of pension funds can now enjoy the advantages of a fully registered pension scheme thanks to the Umbrella Pension Scheme by Kenya Orient Life Assurance. This pension plan collectively puts together the retirement investment funds of various employers in an adjustable method in a bid to help employees achieve a decent and secure retirement. Pooling of resources reduces the average cost of running the fund, a hassle-free experience since Kenya Orient Life takes the regulatory and governance pressure and allows employers to focus on their core businesses and complements the returns and benefits due to the scale of the investment fund.
Below are key factors to bear in mind when taking up an Umbrella Pension Scheme:
Regulation
Before you entrust an insurance provider with the retirement savings of your employees, take a step further and find out whether they are answerable to a regulatory authority. This means that they are bound to comply with their role of trusteeship and legal action can be taken upon them in case of any issues. A reliable Umbrella Pension Scheme provider whose proceeds are overseen by the relevant authorities will ensure that you receive superior customer service. Orient Umbrella Pension Plan is duly registered by the Kenya Revenue Authority (KRA) and the Retirement Benefits Authority (RBA) as a retirement fund provider.
Flexibility
Different companies operate differently and thus, contribution channels towards an umbrella scheme will vary from one employer to another. In this case, choose a provider who provides the flexibility that suits the needs of your employees. Depending on how your organization is structured, make sure that this product is tailored to meet the needs of your employees in the long run. With this in mind, you will need to find an umbrella pension plan that will be flexible enough to accommodate future adjustments that might take place in your organization. The Orient Umbrella Pension Plan is flexible enough that it allows employers to specify the retirement age for employees and any other special rules that can be included
Fees and Charges
There are various fees and charges incurred as you take up an Umbrella Pension Plan including; administration fees, audit fees and a retirement benefit levy. As you consider taking up an Umbrella Pension Plan, ensure there are no extra charges and that the fees included are pocket friendly and do not eat up a large portion of your contributions. At Kenya Orient Life Insurance, we believe in transparency and thus have ensured that there are no hidden charges when signing up for our umbrella scheme. Our fees are also competitive and friendly to our customers.
Ease of Access to investments
Imagine saving up for retirement for many years only to be faced with a lot of back and forth upon the maturity of your retirement funds. Be keen when selecting a retirement investment company for your employees so that they can easily access their funds. Through the Orient Umbrella Pension Plan, employees can access their funds upon achieving the stipulated retirement age. As a pension scheme
Return on investments
You want to enjoy the best returns on investments upon maturity of your investments and saving for retirement through an Umbrella Pension Scheme should not be any different. Choose a provider with the most competitive returns, that also aligns with your goals. Due to the high-yielding investments, Orient Umbrella Pension Plan offers an attractive minimum guaranteed interest rate of 4 per cent per annum. In addition, there is a bonus declared at the end of every year. Sign up your employees to the Orient Umbrella Pension Plan today and let us do the investment work for you. You can rest assured that your future is secure with us.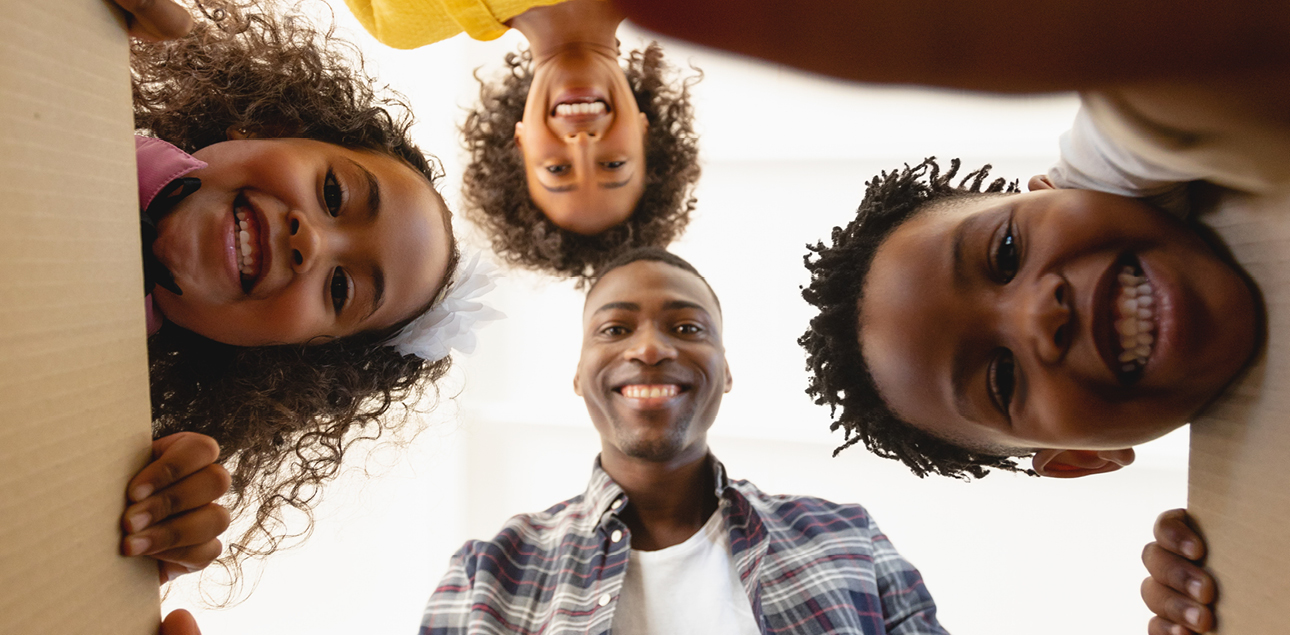 KENYA ORIENT LIFE AT THE FOREFRONT OF SUPPORTING CHILDREN WITH HEART DEFECTS
According to research, Congenital Heart Defects (CHD) are the most common form of birth defects in children and occur in one per cent of all live births worldwide, affecting over 40 million people. In Kenya, the Ministry of Health estimates that more than 200,000 children under the age of 18 suffer from heart disease. This not only complicates the lives of young children but also risks the future of the younger generation.
In our continuous effort to serve our community, led by our General Manager Jackson Muli, we had the pleasure of supporting the Rotary District 9212's free paediatric heart project which seeks to provide free surgery to 200 children with heart defects every year. The project aims to cater for tests and free heart surgery in collaboration with leading heart specialist from Rotary Club of Mumbai West Coast (RCMWC) in India. Kenya Orient Life Assurance sponsored the project to the tune of KES. 100,000 which was presented to the Rotary District 9212 Governor Alex Nyaga.
"As Kenya Orient Life Assurance, we continue to affirm our commitment to making everyone's life, our priority. Through this support to the Rotary District 9212, we are confident that this is part of our service to the community we operate in and we will be making dreams of these needy children come true," said Kenya Orient Life Assurance GM Jackson Muli.
The main objective of Rotary is service in the community, in the workplace throughout the world, which is achieved through seven areas of focus. As such, Rotary District 9212 is passionate and dedicated to tiny hearts through the Free Paediatric Heart Surgery Program which falls under the Disease Prevention and Treatment area of focus.
"Children in Sub-Saharan Africa face many kinds of heart defects and the cost of getting treatment for congenital heart defects is very expensive and out of reach for many children. With sponsors such as Kenya Orient Life Assurance, we are looking forward to achieving our objective of supporting 250 needy children this year," said Rotary District 9212 Governor Alex Nyaga.
Rotary District 9212 comprises of Rotary Clubs from Kenya, Ethiopia, Eritrea and South Sudan. In conjunction with local health specialists and facilities, Rotary District 9212 has set up massive heart surgery clinics locally and is hosting heart specialists from India to offer the free heart surgery together with local specialists in partner facilities. These heart specialists are undertaking simple to the most complex surgeries, for free, for needy children.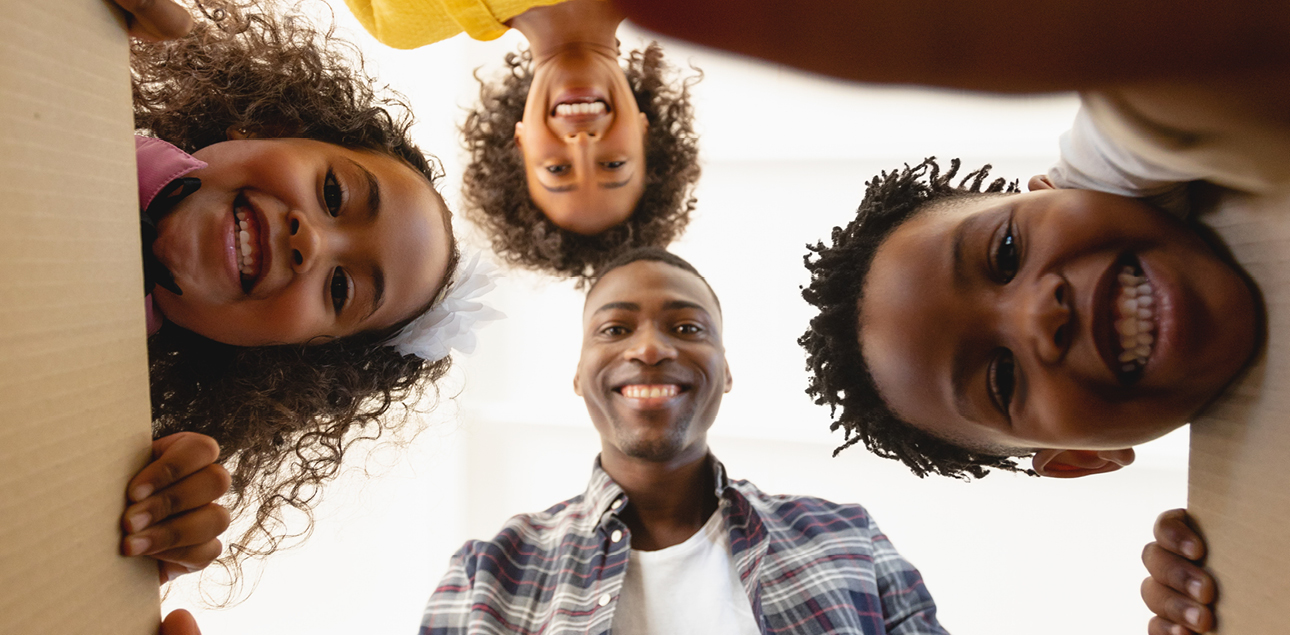 BENEFITS OF CHOOSING THE ORIENT SMART EDUCATOR PLAN
When a child attains school-going age, a new budget line in the name of school fees is created for the parents. It is a 15-year journey of expenses all the way from kindergarten to university and one that can be strenuous for the parents if they aren't well prepared.
At Kenya Orient Life Assurance, we offer you the Orient Smart Educator Plan, an education savings plan that caters for the financial needs of your child or children through school to help them focus on their studies without interruptions.
Would you like to ease the burden of school fees? Here are benefits of choosing the Orient Smart Educator Plan for your child or children.
1. It's tailored to all curriculums
With the different education systems, namely 8-4-4, The International General Certificate of Secondary Education (IGCSE), or the recently introduced Competency Based Curriculum (CBC), the Orient Smart Educator Plan is tailored to suit your preferred curriculum that your child is enrolled to.
2. Fulfills your child's career goals
School fees may be a financial hindrance for the child in achieving their career goals, but with Orient Smart Educator Plan, you don't need to worry about funding your child's course fees because the accumulated profits at maturity will be sufficient to cater for higher learning fees.
3. Has a child's cover in the event of unforeseen conditions
One great gain of the Orient Smart Educator Plan is the financial protection in the event the parent or guardian dies or suffers a permanent disability, the policy has a waiver of all future premiums while future benefits are payable when due. The amount paid is sufficient to cater for the child's fees in the case of a parents' or guardians absence. A sum of Ksh50, 000 is also paid to cater for funeral expenses.
 Accidental death
The policy also offers personal accident insurance benefits that cater for accidental deaths, with 100% additional sum assured. In such instances, future premiums are waived, and future benefits are payable when due.
 Accident hospitalization
The accident hospitalization cover benefits the child and parent or guardian in the event of severe accidental injuries up to a maximum of 40% of Sum Assured, subject to a limit of Ksh200, 000 per life during the policy term. To acquire this benefit, one must have been hospitalized for a minimum of 3 nights.
4. Annual cash benefits
Once you have signed up for the Orient Smart Educator Plan, you have the benefit of having the annual cash benefits that will cater for any immediate but relatively smaller financial needs of the child.
5. Child's birthday annual cash benefit
At Kenya Orient Life Assurance, we value your child's milestone. Every year, there is an annual cash benefit of 5% of the annual premium paid back on the first day of the child's birthday calendar month.
6. Easy access to your benefits
Our team is available to attend to you when you are ready to access your benefits. It is important to note that once you have paid all premiums due and provided the relevant documents, the process is seamless to assist you get your benefits, which are paid out in six installments and an addition of accumulated profits at maturity.
For death claim, we will require you to provide documents as proof that you are the beneficiary in the policy, and that the event making you claim actually occurred, for example proof of police abstract in case the policyholder died as a result of an accident.
Give your child the much needed advantage of quality education. The choices we make today have multiple effects in the future of a child. For more information please contact us, we will guide you step by step on how to sign up for the Orient Smart Educator Plan today.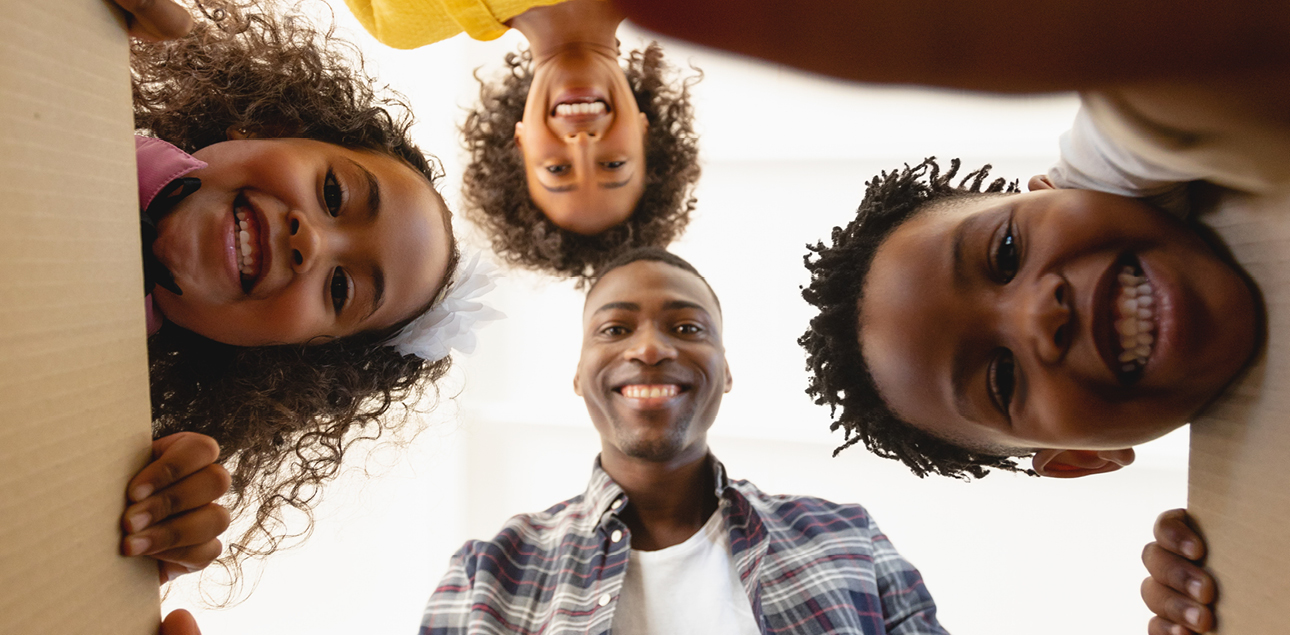 Factors to consider before taking up an education policy
In today's unprecedented times, most families have had financial constraints due to an imbalance in the job market. The changes in the school-terms calendar by the Government due to the COVID-19 pandemic has also contributed to financial constraints for parents and guardians, who have had to pay school fees consistently as the transition between terms has been relatively short with no usual breaks. Most parents and guardians have had to secure expensive loans to cover school fees, leading them further into debts, even as school fees structures continue to increase.
To avert such strenuous occurrences in the future, it is paramount to have a long-term commitment towards a savings plan for your child's education. Through consideration of an Education Insurance Policy that is hassle-free, parents and guardians will be at peace knowing that their children's education is covered throughout their schooling even in the unfortunate event of a parent's demise.
While it is not a short-term expense, savings for a long-term plan requires a total commitment that stretches over a period of time. Whether it is a monthly, quarterly, semi-annual or annual basis, one can decide which flexible plan works best in payments of the exceptional premiums to improve their savings culture.
Children are the future, creating that future for them through legacy, hope and joy is what counts. As they begin their first steps of growth towards their future, it is the parents' or guardians' role to equally reflect the steps taken to plan for their education for the future. As soon as the child is born, one can begin the savings plan for a child's education immediately.
However, it is never too late if your child is already of school-going age. The insurance service provider will advise on the best savings plan for secondary or tertiary education. There are certain factors to consider as a policyholder before settling for an Education Insurance Policy.
1. Affordable premiums
Before you begin to purchase a policy, request your insurance agent on the recommended policy that covers your needs and goals, based on your financial capacity. Some policies have access to funds whenever you need them before the maturity date, while others have a provision of a goal, for instance, a savings plan that matures once your child has reached 18 years of age.
Make realistic goal plans while saving for an education policy. Based on your current lifestyle and income ensures you save without constraints. Avoid committing to a higher savings amount which might end up having a policy terminated hence one may lose their money in the case of financial difficulties.
2. Benefits
There are policies with an option that waives the payment of premiums in the event a parent or guardian dies, is critically ill or suffers from permanent disability and is unable to pay for the education policy. This provision takes care of your child's education expenses should anything unfortunate happen to you. Choose a premium that aligns with the type of benefits you need.
Before you settle for the type of policy suitable for your needs, it is important to understand the basics of the policy and its main features as advised by your trusted insurance agent who will take you through step by step in a bid to make the right decisions
3. Investment Plans
Most insurance education plans have an option where your savings are invested in a fixed income fund with a bonus option that helps you meet your financial needs in the event that one gets into a financial-instability situation. The bonus feature also pays your premiums until the maturity of the policy if one dies or suffers a permanent disability. One could also have an option of investing in the capital markets and having an annual rate of return on investment.
4. Monitoring of funds
With the help of your insurance agent, it is important to keep an eye on the funds to ensure you reach your goals. Once you purchase your preferred policy, monitor the initial projections and the actual returns and the investment-linked policies which might change due to changes in money markets.
Basically, an education insurance policy is a type of life insurance product where the parent or guardian is the policyholder whereby his or her child's life is assured as the beneficiary.
Kenya Orient Life Assurance brings you 'Orient Educator' and 'Orient Smart Educator', Education savings plans tailored to meet your child or children's education fees particularly designed to fit both the old and the new school curriculum systems. The savings plans not only cater for education fees but is also hassle-free and offer annual cash benefits from inception to cater for any urgent but relatively smaller financial needs.
Early planning with Orient Educator Plans is the bridge to a hassle-free, affordable and quality education for your child's future.